ITTO- Biennial Review and Assessment of the World Timber Situation 2019–2020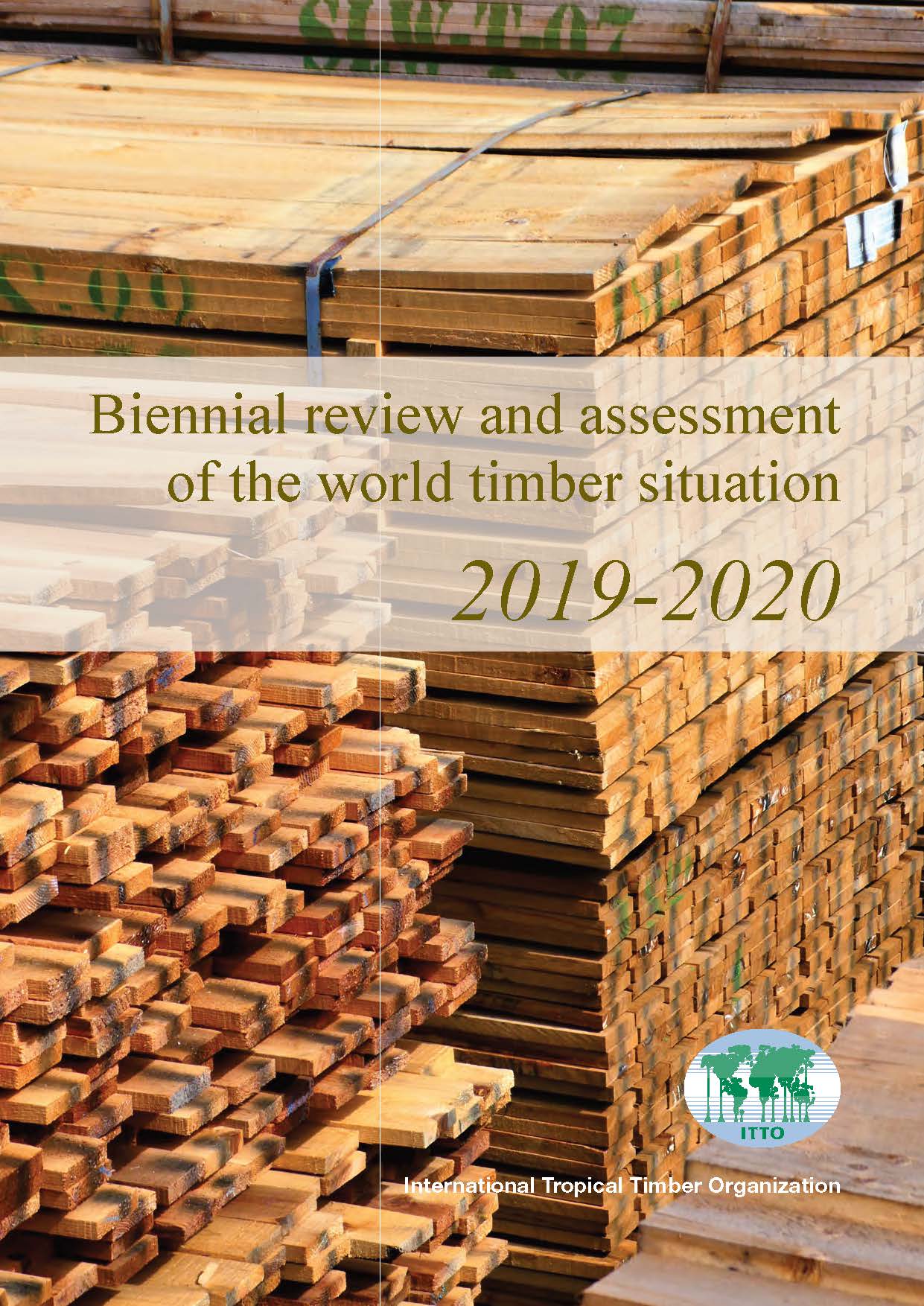 As per the latest release of ITTO's review of the biennial world tropical timber production and trade 2019-20, tropical log production declined by 3% in 2020 largely to the COVID-19 pandemic, and imports declined by 11%. The report provides data on the production and trade of primary and secondary processed wood products in 73 countries worldwide. The impacts of the COVID-19 pandemic on tropical wood product production, consumption and trade varied in 2020, depending on the severity of the pandemic in individual countries and the steps taken to control and mitigate the spread of the virus.
Demand in major tropical wood product markets also differed among countries. This edition of the Biennial Review features a summary of India timber supply and demand for the period 2010–2020, with forecasting up to 2030. The Biennial Review includes world totals for the trade of tropical timber and an overview of trends in non-ITTO-member countries.
TEAKNET Bulletin
TEAKNET brings out a quarterly electronic newsletter for our readers. To subscribe the Newsletter, enter your email below.
TEAKNET WEBINARS
TEAKNET WEBINAR SERIES
WEBINAR Series 1 by Dr. CTS Nair on the topic "The Future of Production and Trade of Teak: Emerging Scenarios in a Changing World".
Click here to watch the full video
WEBINAR Series 2 by Sinan Hagenah on the topic "Population genetic considerations for selection of plant reproductive material of teak (Tectona grandis)".
ITTO Project on Sustainable Teak Management for Mekong subregion
Teak Mekong Newsletter
Online bi-monthly

The ITTO Teak project "Enhancing Conservation and Sustainable Management of Teak Forests and Legal and Sustainable Wood Supply Chains in the Greater Mekong Sub-region" commenced its activity since March 2019. We are happy to bring out an online bi-monthly newsletter highlighting the implementation of the project activities and teak-based research and development information including teak supply and consumption for our esteemed readers.
TEAKNET Directory Online Form
We are updating our TEAKNET Directory of Traders, Planters, Government Officials and Researchers in order to effectively link all the stakeholders across the globe and share information and events related to teak.