Planted Teak: Global Production and Markets, with reference to Solomon Islands
This publication has been done as part of the Pacific Agribusiness Research for Development Initiative (PARDI). Funded by Australian Centre for International Agricultural Research (ACIAR) and managed through the University of Queensland, PARDI seeks to create sustainable livelihood development outcomes for the South Pacific forestry, fisheries and crop-based sectors through research related to improving value chains. The study of teak markets was conducted under the PARDI project entitled 'Development of a market mechanism for teak and other high-value timber in the Western Province of Solomon Islands'.
The authors of this publication are Stephen Midgley, R.T. Somaiya, P.R. Stevens, Alan Brown, Nguyen Duc Kien and Richard Laity
TEAKNET Bulletin
TEAKNET brings out a quarterly electronic newsletter (TEAKNET Bulletin) through its website. It is intended for circulation among the members of TEAKNET and other stakeholders around the globe. The Bulletin welcomes short articles, research results of non-technical nature etc. from researchers, teak growers and traders for inclusion as news items. To subscribe the online TEAKNET Newsletter, enter your email below.
TEAKNET/IUFRO Partner Event in the APFC Meeting
TEAKNET/ IUFRO Partner Event in the
27th Session of Asia Pacific Forestry Commission (APFC)
25 October 2017, Colombo, Sri Lanka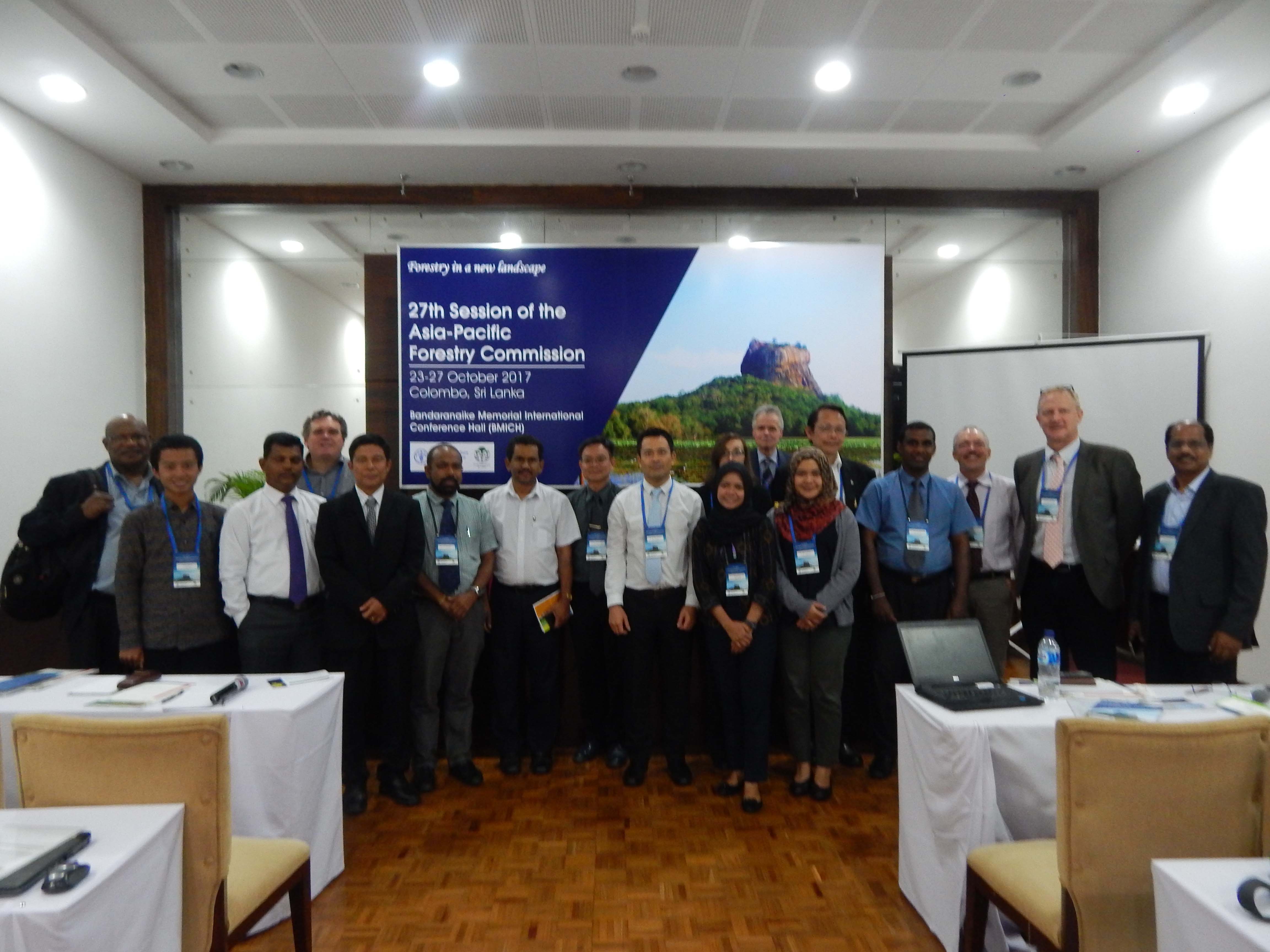 TEAKNET and IUFRO Teakwood Working Party (Div 5.06.02) successfully conducted the Partner Event on "Teak in Productive Landscapes: An Introduction to Global Efforts for the Conservation and Sustainable Management of Teak Resources" during the 27th APFC meeting on 25 October 2017.
TEAKNET in association with IUFRO set up an Exhibition booth at the APFC meeting venue at Bandaranaike Memorial International Conference Hall (BMICH) from 23 to 27 October during the days of Commission meeting for greater visibility, interaction and communication with forestry community at large.
TEAKNET Directory Online Form
We are updating our TEAKNET Directory of Traders, Planters, Government Officials and Researchers in order to effectively link all the stakeholders across the globe and share information and events related to teak.