7th Pacific Regional Wood Anatomy Conference, Kuala Lumpur, Malaysia, 3-5 August 2009
The 7th Pacific Regional Wood Anatomy Conference (PRWAC) hold on August 3rd to 5th 2009 in Kuala Lumpur, Malaysia.The conference covered a wide range of topics in wood anatomy and related subjects. The anatomical structure of wood play an important role in selecting the proper wood for particular usage because they affects strength properties, appearance, resistance to penetration by water and chemicals, resistance to decay, pulp quality, and the chemical reactivity of wood.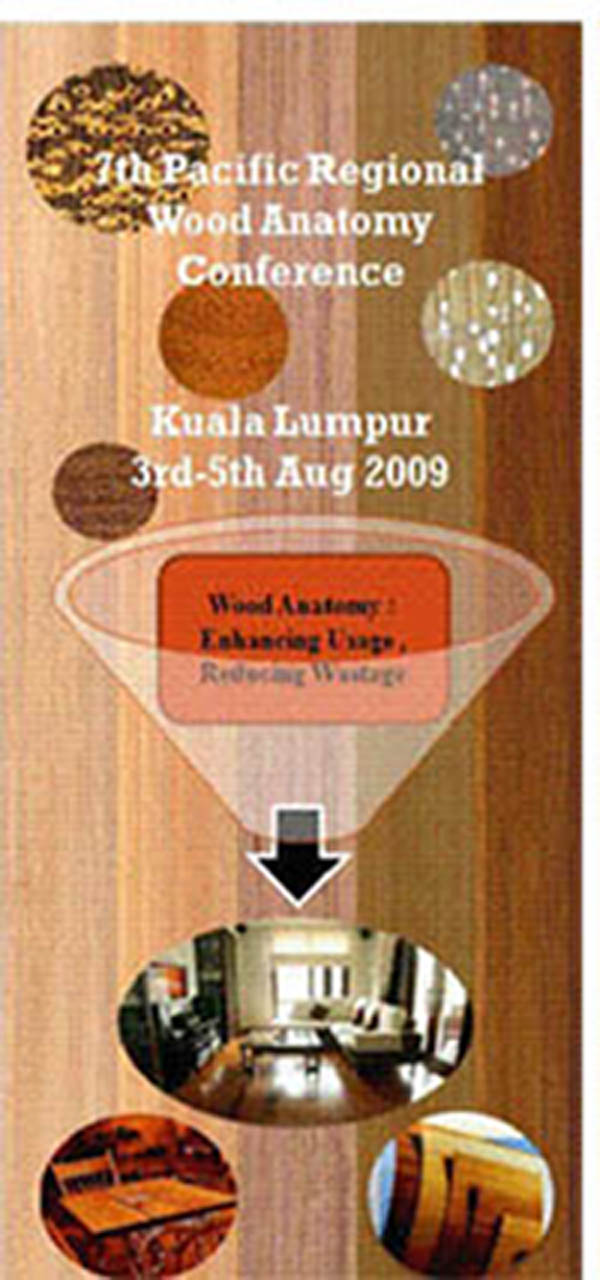 Oral and poster presentations will cover the following topics:
• Anatomy of woody plants
• Cambial activities and cell wall formation
• Dendrochronology and forensic wood anatomy
• Pathological wood anatomy and wood decay
• Advances in wood identification
• Anatomy and properties of plantation trees
• Anatomy and properties of non-wood resources
• Anatomy and properties of medicinal plants
For more details please visit http://www.prwac2009.com/
Contact information
Dr. H'ng Paik San
Faculty of Forestry, University Putra Malaysia,
43400 Serdang, Selangor Darul Ehsan, Malaysia
Telephone : +603-8946 7189;
Facsimile : +603-8943 2514
Email : prwac2009@gmail.com or prwac@forr.upm.edu.my
TEAKNET Bulletin
TEAKNET brings out a quarterly electronic newsletter for our readers. To subscribe the Newsletter, enter your email below.
ITTO Project on Sustainable Teak Management for Mekong subregion
Teak Mekong Newsletter
Online bi-monthly

The ITTO Teak project "Enhancing Conservation and Sustainable Management of Teak Forests and Legal and Sustainable Wood Supply Chains in the Greater Mekong Sub-region" commenced its activity since March 2019. We are happy to bring out an online bi-monthly newsletter highlighting the implementation of the project activities and teak-based research and development information including teak supply and consumption for our esteemed readers.
TEAKNET Directory Online Form
We are updating our TEAKNET Directory of Traders, Planters, Government Officials and Researchers in order to effectively link all the stakeholders across the globe and share information and events related to teak.