Global Markets for Plantation Teak; Implications for Growers in Lao PDR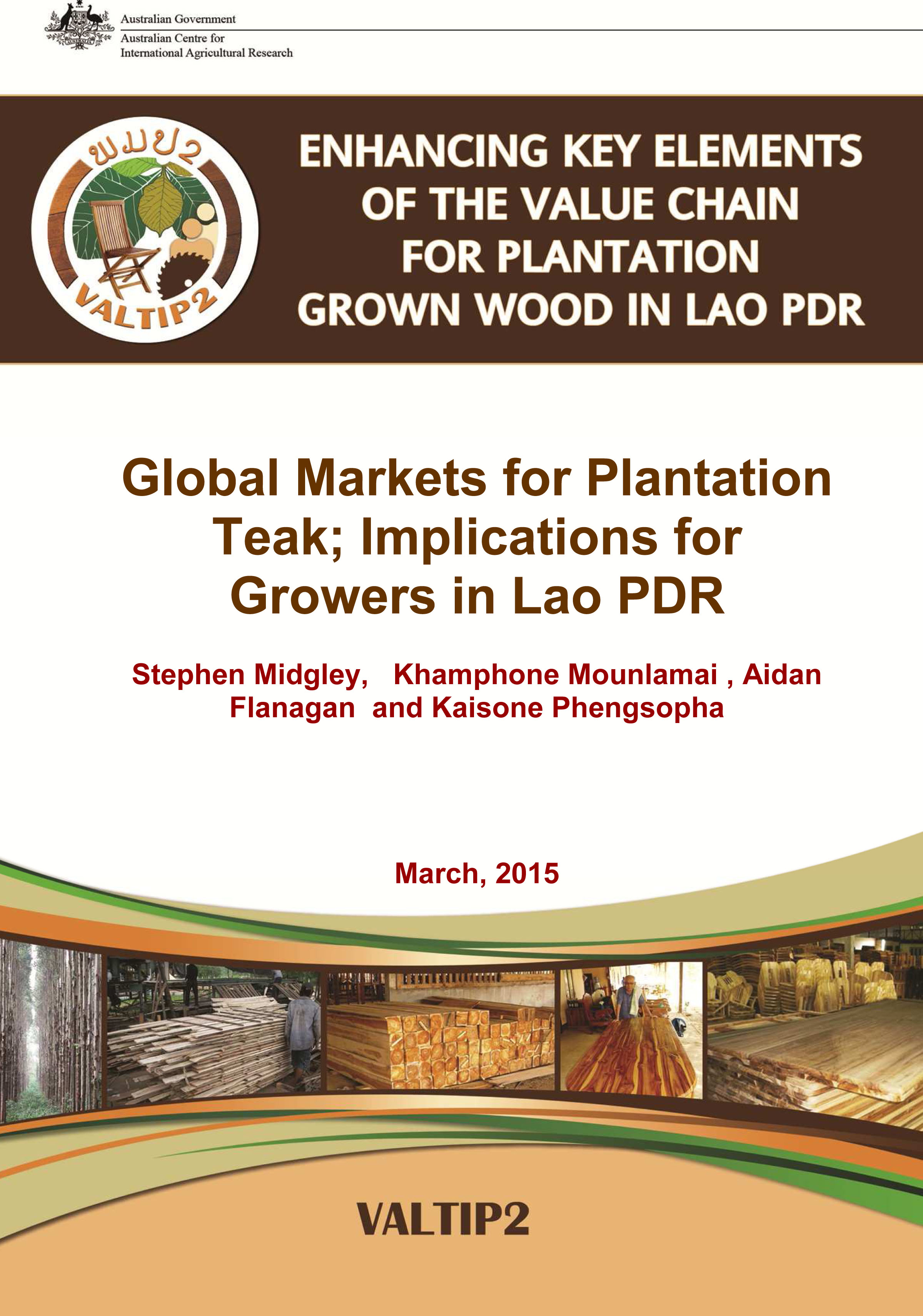 Lao PDR has an estimated resource of 40,000 ha of plantation teak, 26,000 ha of which is grown by smallholders in the north. This resource is maturing and becoming of commercial interest to wood industries within Lao PDR and its neighbours China, Vietnam and Thailand and the more distant markets of India. To make best use of their resource, Lao stakeholders must be familiar with the broader international markets, both in regards to demand and access requirements, as part of decision making processes. Without knowledge of market drivers, prices and trends, policy makers, managers and smallholder growers are at a disadvantage. Conclusions are reached regarding the nature of the existing and potential demands of the wider global market place and specifically from China, Vietnam and Thailand. The likely influences of these demands upon the maturing resource of teak grown in Lao PDR are addressed in this publication.
Authors: Stephen Midgley, Khamphone Mounlamai, Aidan Flanagan and Kaisone Phengsopha
TEAKNET Bulletin
TEAKNET brings out a quarterly electronic newsletter (TEAKNET Bulletin) through its website. It is intended for circulation among the members of TEAKNET and other stakeholders around the globe. The Bulletin welcomes short articles, research results of non-technical nature etc. from researchers, teak growers and traders for inclusion as news items. To subscribe the online TEAKNET Newsletter, enter your email below.
TEAKNET Partner Event in the 4th ICPF 2018
TEAKNET Partner Event in the
4th International Congress on Planted Forests
23-27 October 2018, Beijing, China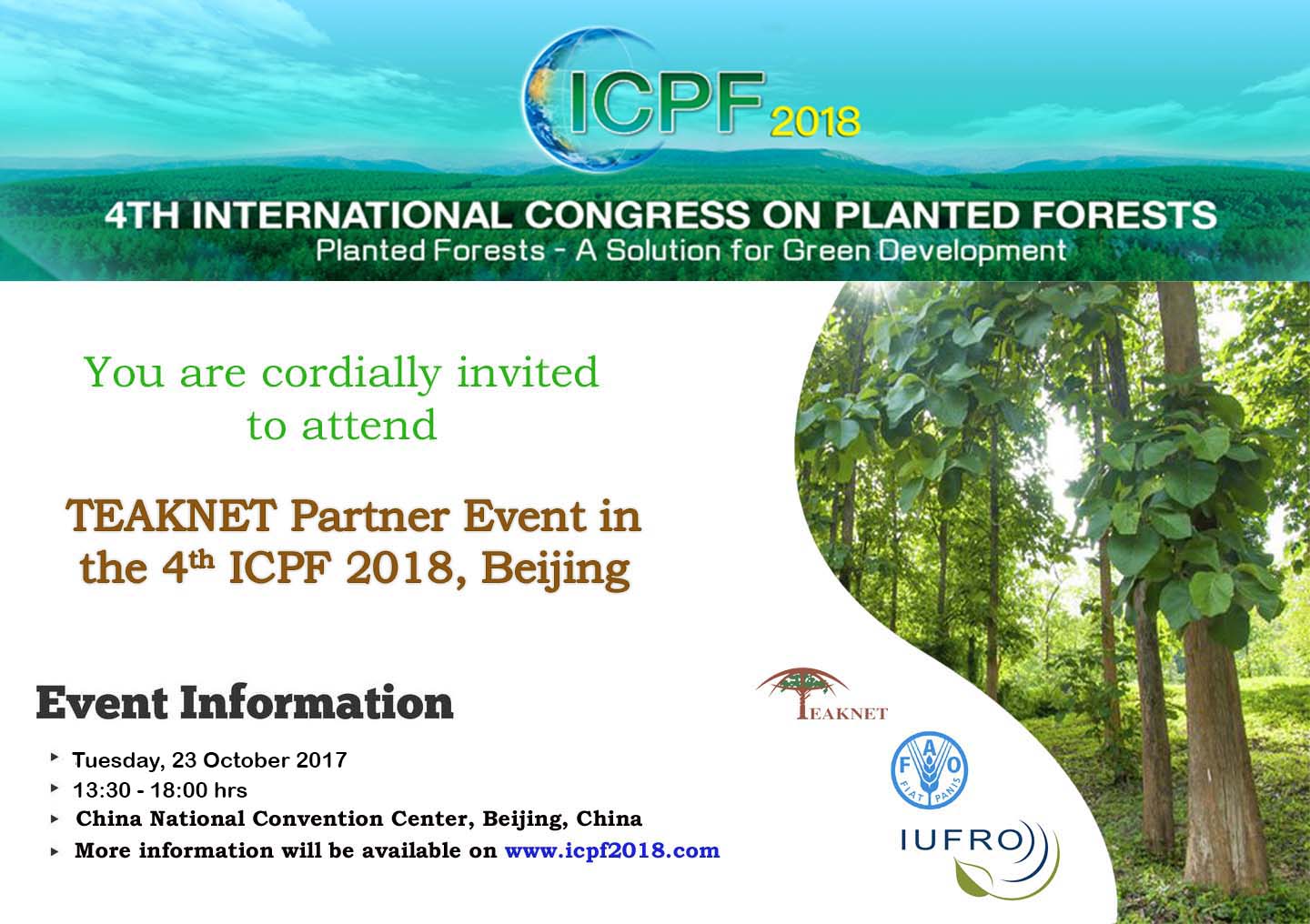 TEAKNET will be participating and organizing a Partner Event during the 4th International Congress on Planted Forests with the support of FAO and IUFRO Teakwood Working Party (Div.5.06.2). Teaknet Event is in Session A-01 entitled 'Mainstreaming high-quality timber production from planted teak forests and efforts for conservation of teak genetic resources'.
A detailed programme schedule is given below and we invite all the delegates to attend our Event.
TEAKNET Directory Online Form
We are updating our TEAKNET Directory of Traders, Planters, Government Officials and Researchers in order to effectively link all the stakeholders across the globe and share information and events related to teak.