The global teak study. Analysis, evaluation and future potential of teak resources (IUFRO World Series Vol. 36)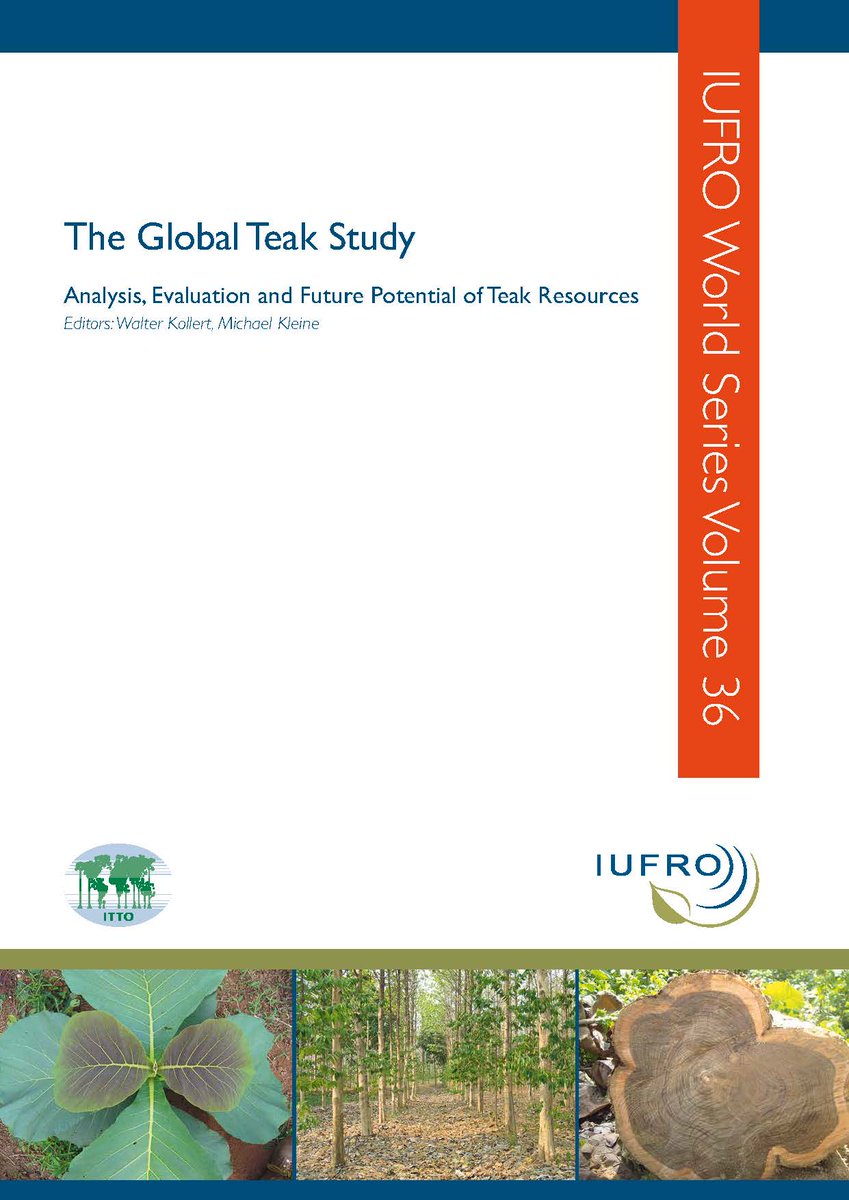 Teak (Tectona grandis L.f.) is one of the most valuable tropical hardwoods of the world. Together with other high-grade hardwoods, teak is sought in the global markets for its beauty, strength and stability, natural resistance and wide array of applications ranging from quality furniture through interior joinery to cultural uses. Given the importance of teak, a group of experts from IUFRO, FAO and TEAKNET conducted a global teak study addressing best practices and lessons learned on the conservation of teak genetic resources and the sustainable management of teak forests in Africa, Asia and Latin America.
The study was partially funded and commissioned by the International Tropical Timber Organization (ITTO), Japan. The report with policy recommendations has been published by International Union of Forest Research Organisations as IUFRO World Series Publication No. 36 and can be downloaded below.
Published: June 2017
Authors: Walter Kollert, Michael Kleine, (eds.)
ISBN: 978-3-902762-77-1
ISSN: 1016-3263
Pages :108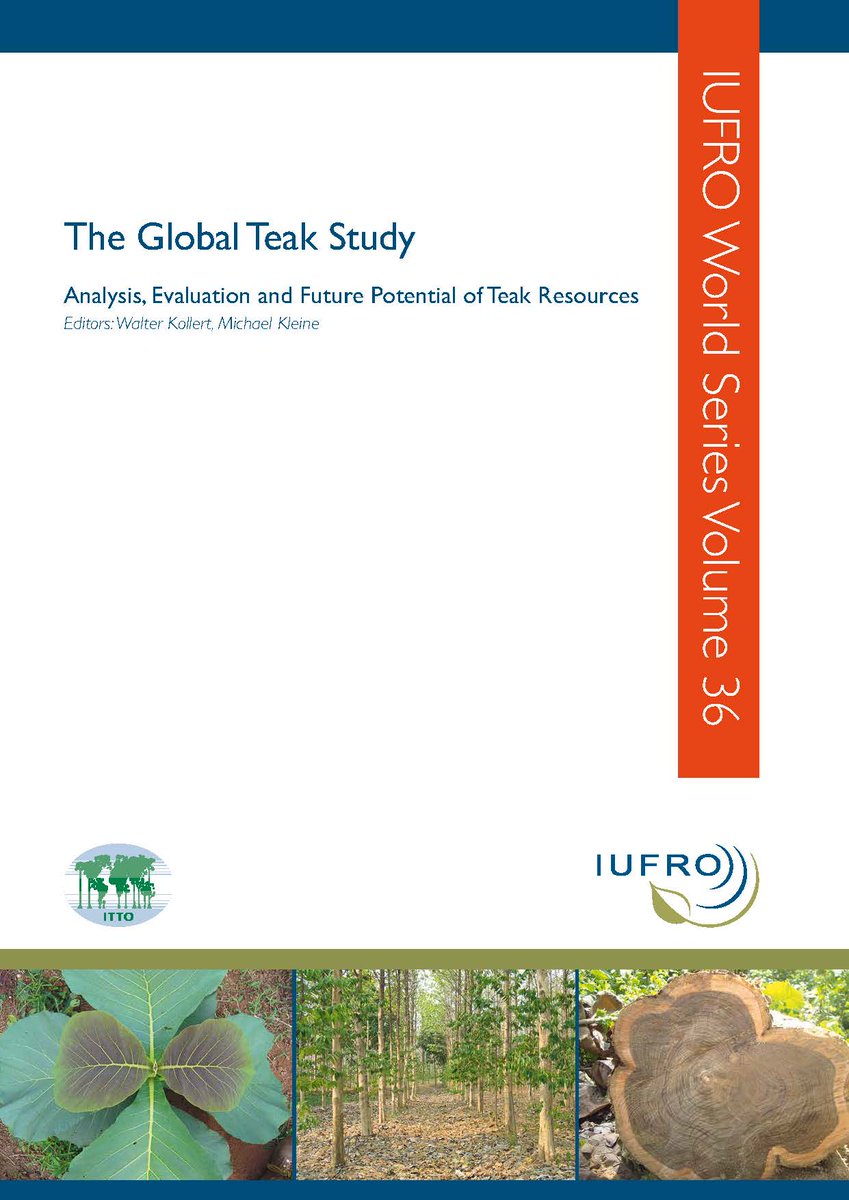 TEAKNET Bulletin
TEAKNET brings out a quarterly electronic newsletter for our readers. To subscribe the Newsletter, enter your email below.
TEAKNET WEBINARS
TEAKNET WEBINAR SERIES
WEBINAR Series 1 by Dr. CTS Nair on the topic "The Future of Production and Trade of Teak: Emerging Scenarios in a Changing World".
Click here to watch the full video
WEBINAR Series 2 by Sinan Hagenah on the topic "Population genetic considerations for selection of plant reproductive material of teak (Tectona grandis)".
ITTO Project on Sustainable Teak Management for Mekong subregion
Teak Mekong Newsletter
Online bi-monthly

The ITTO Teak project "Enhancing Conservation and Sustainable Management of Teak Forests and Legal and Sustainable Wood Supply Chains in the Greater Mekong Sub-region" commenced its activity since March 2019. We are happy to bring out an online bi-monthly newsletter highlighting the implementation of the project activities and teak-based research and development information including teak supply and consumption for our esteemed readers.
TEAKNET Directory Online Form
We are updating our TEAKNET Directory of Traders, Planters, Government Officials and Researchers in order to effectively link all the stakeholders across the globe and share information and events related to teak.