Reports
Reports
The proceedings of the International Teak symposium highlight the status of teak cultivation and research. The important aspects like early history of teak planting, silviculture and management, pests, diseases and disorders, genetic improvement, soil, yield, utilisation and environmental issues are dealt with. Other general aspects such as privatisation and commercialisation of teak growing are also dealt with. Status of teak cultivation and research in India and Indonesia is highlighted.
TEAKNET Bulletin
TEAKNET brings out a quarterly electronic newsletter (TEAKNET Bulletin) through its website. It is intended for circulation among the members of TEAKNET and other stakeholders around the globe. The Bulletin welcomes short articles, research results of non-technical nature etc. from researchers, teak growers and traders for inclusion as news items. To subscribe the online TEAKNET Newsletter, enter your email below.
IUFRO All Division 5 Conference 2017-Vancouver, British Columbia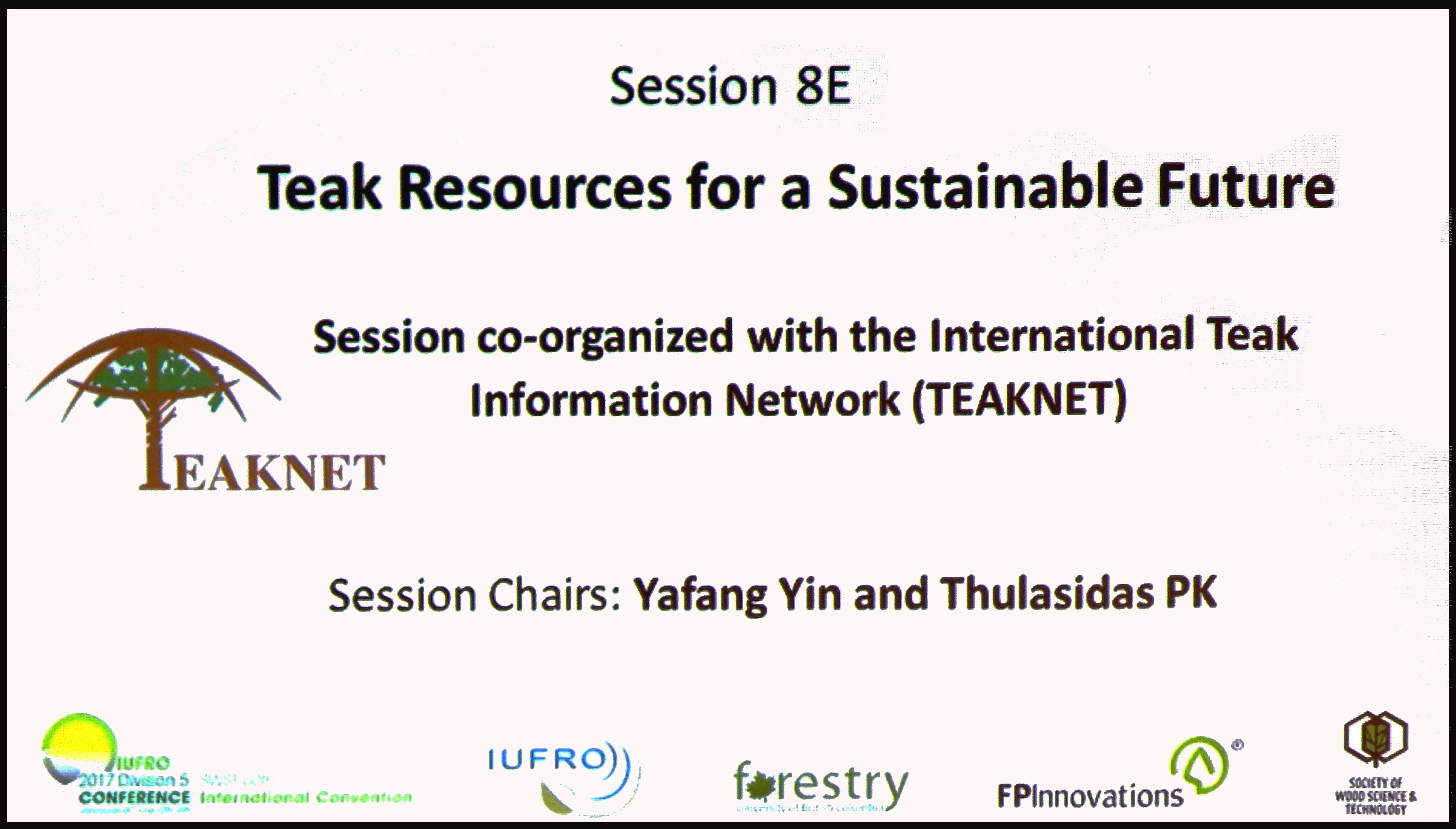 TEAKNET Partner Event in the IUFRO Division 5 Conference
TEAKNET in association with Teakwood Working Party of IUFRO (Division 5.06.02) organized a Technical Session on "Teak Resources for a Sustainable Future" during the Conference.
TEAKNET Directory Online Form
We are updating our TEAKNET Directory of Traders, Planters, Government Officials and Researchers in order to effectively link all the stakeholders across the globe and share information and events related to teak.