The global teak study. Analysis, evaluation and future potential of teak resources (IUFRO World Series Vol. 36)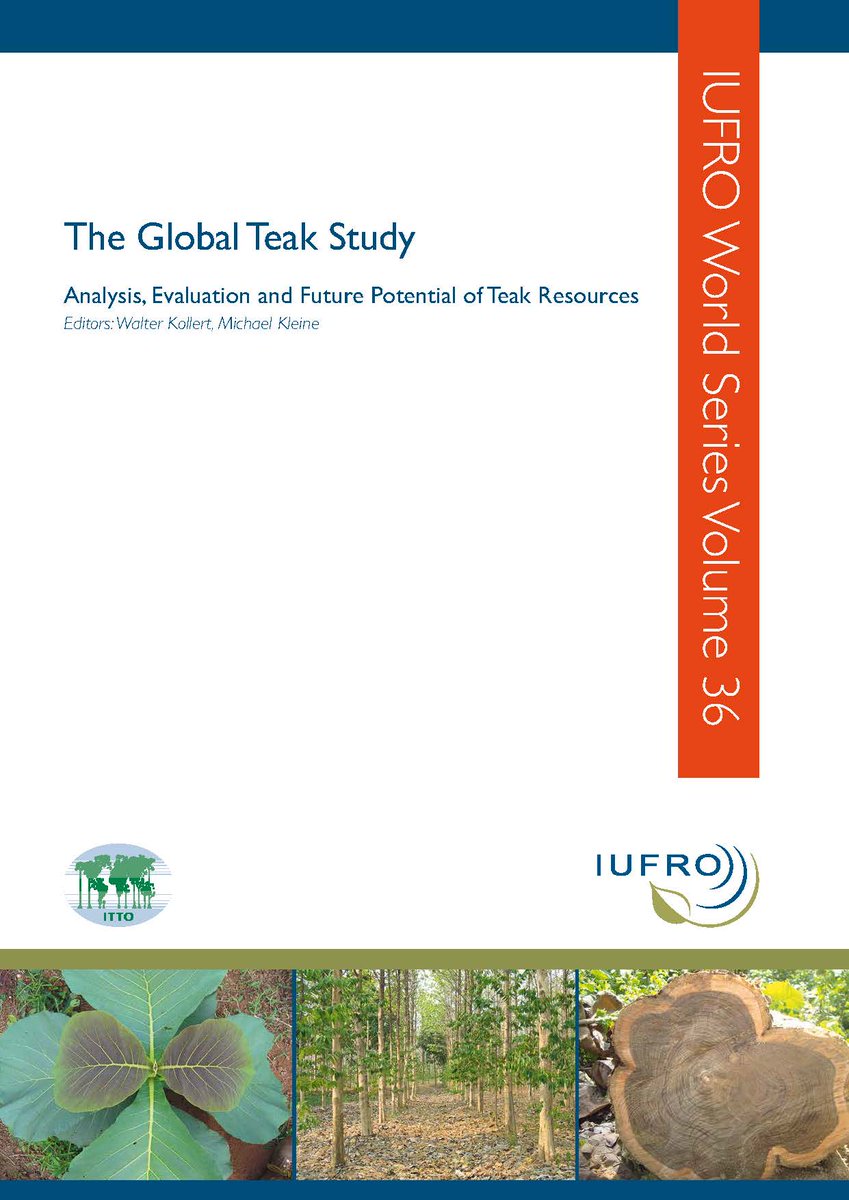 Teak (Tectona grandis L.f.) is one of the most valuable tropical hardwoods of the world. Together with other high-grade hardwoods, teak is sought in the global markets for its beauty, strength and stability, natural resistance and wide array of applications ranging from quality furniture through interior joinery to cultural uses. Given the importance of teak, a group of experts from IUFRO, FAO and TEAKNET conducted a global teak study addressing best practices and lessons learned on the conservation of teak genetic resources and the sustainable management of teak forests in Africa, Asia and Latin America.
The study was partially funded and commissioned by the International Tropical Timber Organization (ITTO), Japan. The report with policy recommendations has been published by International Union of Forest Research Organisations as IUFRO World Series Publication No. 36 and can be downloaded below.
Published: June 2017
Authors: Walter Kollert, Michael Kleine, (eds.)
ISBN: 978-3-902762-77-1
ISSN: 1016-3263
Pages :108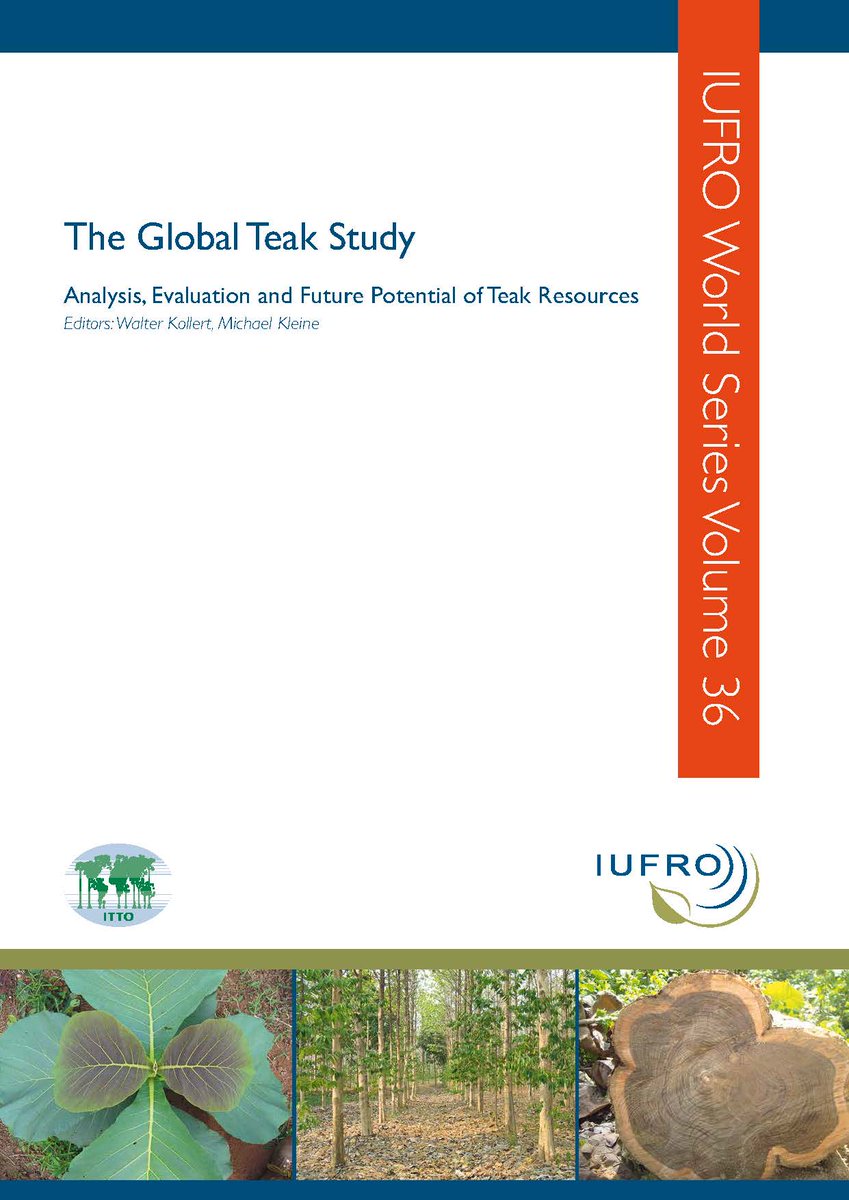 TEAKNET Bulletin
TEAKNET brings out a quarterly electronic newsletter (TEAKNET Bulletin) through its website. It is intended for circulation among the members of TEAKNET and other stakeholders around the globe. The Bulletin welcomes short articles, research results of non-technical nature etc. from researchers, teak growers and traders for inclusion as news items. To subscribe the online TEAKNET Newsletter, enter your email below.
TEAKNET/IUFRO Partner Event in the APFC Meeting
TEAKNET/ IUFRO Partner Event in the
27th Session of Asia Pacific Forestry Commission (APFC)
25 October 2017, Colombo, Sri Lanka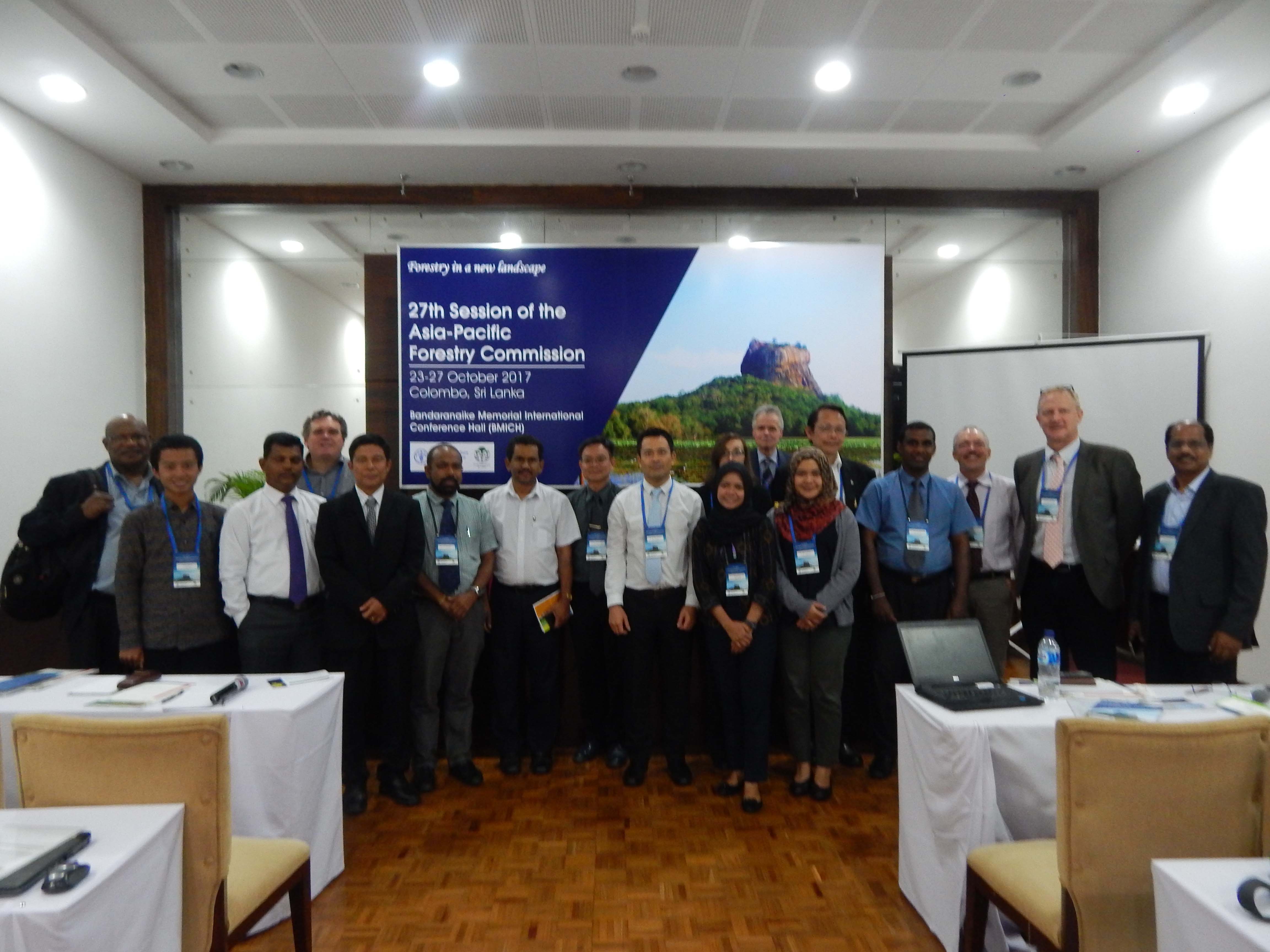 TEAKNET and IUFRO Teakwood Working Party (Div 5.06.02) successfully conducted the Partner Event on "Teak in Productive Landscapes: An Introduction to Global Efforts for the Conservation and Sustainable Management of Teak Resources" during the 27th APFC meeting on 25 October 2017.
TEAKNET in association with IUFRO set up an Exhibition booth at the APFC meeting venue at Bandaranaike Memorial International Conference Hall (BMICH) from 23 to 27 October during the days of Commission meeting for greater visibility, interaction and communication with forestry community at large.
TEAKNET Directory Online Form
We are updating our TEAKNET Directory of Traders, Planters, Government Officials and Researchers in order to effectively link all the stakeholders across the globe and share information and events related to teak.