'Global Significance of Teak – Present and Future', TEAKNET Partner Event at Asia Pacific Forestry Week 2016, 22-26 February, Clark Freeport Zone, Pampanga, Philippines
The International Teak Information Network (TEAKNET) in association with Teakwood Working Party of International Union of Forest Research Organizations (IUFRO) Div 5.06.02 and FAO of the United Nations jointly organized a Partner Event, "Global Significance of Teak: Present and Future" on 24th February 2016 during the Asia Pacific Forestry Week, 22-26 February at Clark Freeport Zone, Pampanga, Philippines. The Partner Event was organized under Stream 1: Pathways to Prosperity: Future Trade and Markets of the APFW 2016. TEAKNET also set up an Exhibition booth in the conference venue that attracted large number of participants of Forestry Week.
Experts from the Asia Pacific region and from overseas converged at Widus Hotel on 24 February, to discuss the way forward in promoting Teak (Tectona grandis) as one of the major high-value tropical timber species. Due to a significant decrease of log supply from natural teak forests reported from Myanmar, caused by overexploitation and land conversion to agriculture, coupled with high demand, interest and investments in establishing and managing teak plantations in many tropical countries has notably increased. Against this background a Global Teak Support Programme is currently being designed by IUFRO, TEAKNET and FAO with the objectives to conserve the existing natural teak resources for future genetic breeding programmes and planted teak for sustainable management was presented by Dr. Michael Kleine from IUFRO headquarters, Vienna. The Session was attended by over 25 participants and five papers were presented.
TEAKNET Bulletin
TEAKNET brings out a quarterly electronic newsletter (TEAKNET Bulletin) through its website. It is intended for circulation among the members of TEAKNET and other stakeholders around the globe. The Bulletin welcomes short articles, research results of non-technical nature etc. from researchers, teak growers and traders for inclusion as news items. To subscribe the online TEAKNET Newsletter, enter your email below.
TEAKNET/IUFRO Partner Event in the APFC Meeting
TEAKNET/ IUFRO Partner Event in the
27th Session of Asia Pacific Forestry Commission (APFC)
25 October 2017, Colombo, Sri Lanka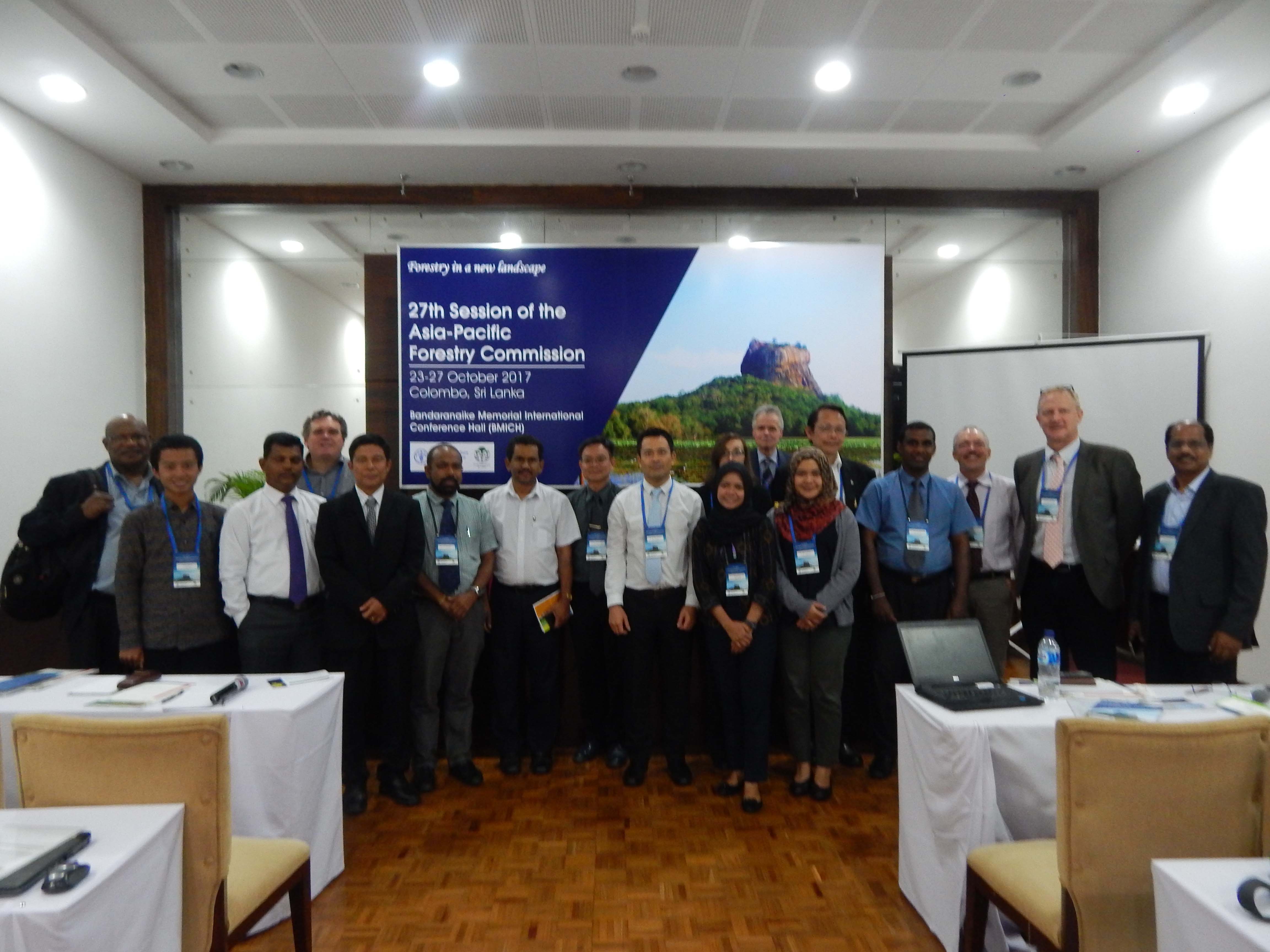 TEAKNET and IUFRO Teakwood Working Party (Div 5.06.02) successfully conducted the Partner Event on "Teak in Productive Landscapes: An Introduction to Global Efforts for the Conservation and Sustainable Management of Teak Resources" during the 27th APFC meeting on 25 October 2017.
TEAKNET Directory Online Form
We are updating our TEAKNET Directory of Traders, Planters, Government Officials and Researchers in order to effectively link all the stakeholders across the globe and share information and events related to teak.